Actor Clint Eastwood is one lucky guy! He's dated a lot of gorgeous women in Hollywood, including his ex-wives Maggie Johnson and Dina Eastwood (née Ruiz). But no woman could ever make him feel as incredible as his current girlfriend, Christina Sandera, does."He's truly happy with her," an insider exclusively told Closer Weekly in May 2020. "She's fun, easygoing and his kids like her too. She's on an even keel like he is."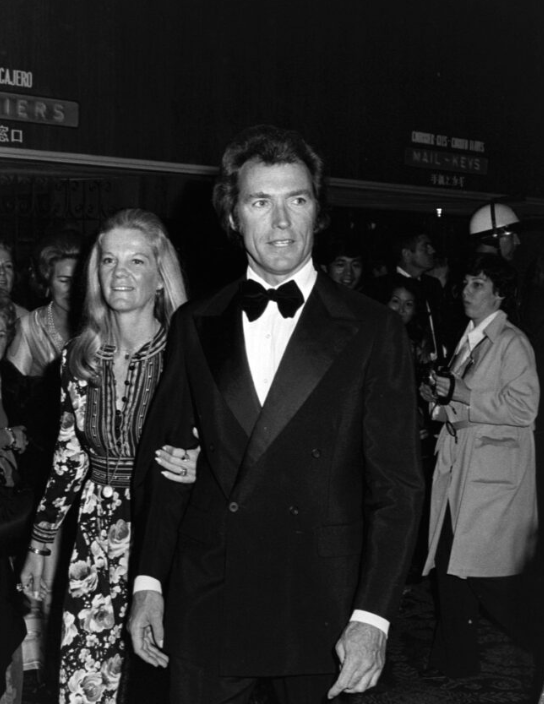 Christina came into the Gran Torino star's life after Dina filed for divorce from Clint in October 2013. Two months after she sent in the paperwork, the reporter went on Bethenny Frankel's former eponymous TV show to dish about her separation."I don't' think we will be getting back together," Dina said at the time. "That is why I filed for divorce. I think maybe a part of me was holding out, like 'What are we doing here?'
Then there have been some definite signs that we're not going to get back together so let's move on amicably is my opinion, but I think there is a mental chokehold on you when you don't have something in place that shows you are definitely apart."Although the pair decided to call it quits, Dina explained she has no bad feelings towards Clint. In fact, she said he's "probably the sweetest guy" she's ever met. "He is a loving, kind, low-key person, so my intuition was still great on marrying a good person," the journalist gushed.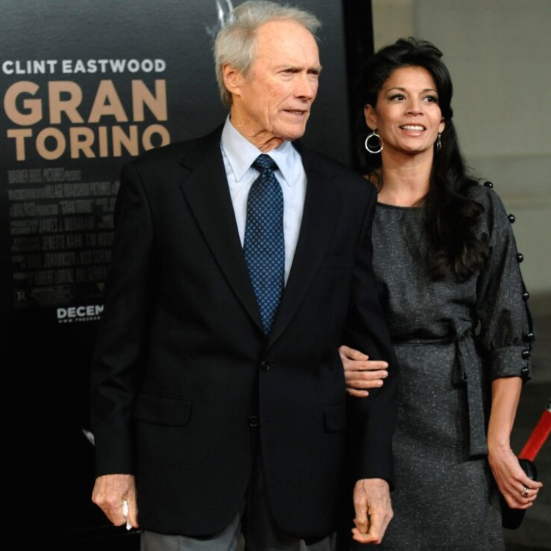 By December 2014, Clint and Dina's divorce was finalized. The Dirty Harry star moved on with Christina and they made their first red carpet appearance together at t he 2015 Oscars. It wasn't long until the Academy Award winner moved his beloved into the same Carmel, California, home he used to share with Dina."The first time I saw the place I thought it was terrific," Clint gushed to Architectural Digest about his beautiful estate in August 2016. "Visually it was something else, and I thought it was the place I'd like to call home."
Maggie Johnson : Maggie is Clint's first wife. In 1953, they tied the knot and welcomed two kids together: daughter Alison Eastwood and son Kyle Eastwood. The two lovebirds stayed together for 31 years until they got divorced in 1984.//Roxanne Tunis : In 1959, Clint romanced stuntwoman Roxanne after they met on the set of the western TV show Rawhide. In June 1964, their daughter Kimber arrived in the world.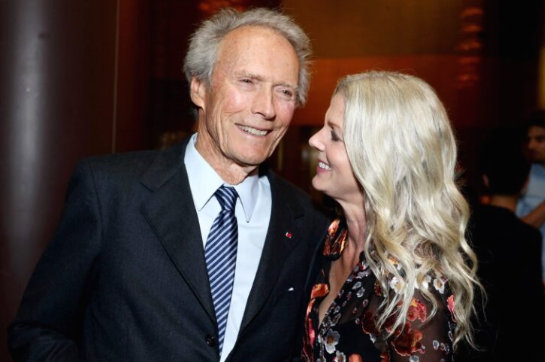 Sondra Locke : Sondra was in a relationship with Clint in the 1970s. The two actors have starred in many movies together such as The Outlaw Josey Wales, The Gauntlet and Sudden Impact. She died in November 2018 from cardiac arrest. // Jacelyn Reeves : Jacelyn and Clint had a brief fling in 1984. The duo are proud parents to their two kids — Scott Eastwood and Kathryn Eastwood.
Frances Fisher : Clint and Frances were dating from 1990 to 1995. In August 1993, they welcomed daughter Francesca Eastwood into the world. //Dina Ruiz : Clint and Dina were married from 1996 to 2014, and during that time, the couple welcomed a beautiful daughter named Morgan. After they got divorced, Dina went on to marry former basketball player Scott Fisher in 2016.///Erica Tomlinson-Fisher : Although there are no photos of Erica, the Mule star briefly dated her when he broke off his marriage to Dina, per reports. However, their love didn't last long because Clint settled down with Christina shortly after.