Clint Eastwood starred in the television series "Rawhide," but after his success in the foreign-produced Man With No Name hits, he still had to prove he could carry an American-made Western.Not surprisingly, that chance came quickly, since other producers were eager to cash in ASAP on the actor's worldwide mega-fame.
"Coogan's Bluff" was a modern Western of sorts, but a more traditional entry in the genre followed with 1968's "Hang 'Em High," which Turner Classic Movies shows Friday, Jan. 8 — actually as the lead-off attraction in an all-night tribute to co-star Pat Hingle."Hang 'Em High" telegraphs that it will have surprises right from the opening scene, in which the central character is left for dead by a lynch mob in an impromptu hanging.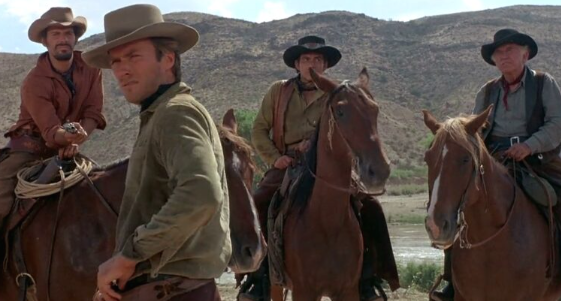 It shouldn't be much of a spoiler to report that it doesn't succeed, since no filmmaker in his right mind was going to kill off Clint Eastwood in the first five minutes of a movie starring him. (As it happens, the filmmaker in question was producer Leonard Freeman, who launched the original "Hawaii Five-O" the same year; that show's James MacArthur appears briefly here as a youthful priest.)
With quite a bruise around his neck as a reminder of his near-fate, Eastwood's Jed Cooper is determined to even the score with those who would have killed him — including none other than the Skipper from "Gilligan's Island," Alan Hale Jr. — but a judge (Hingle) cautions him not to become a vigilante himself. Since Cooper was a marshal previously, he's allowed to return to that job, giving him the means to cross paths with his assailants and pursue personal justice while also serving the needs of his badge.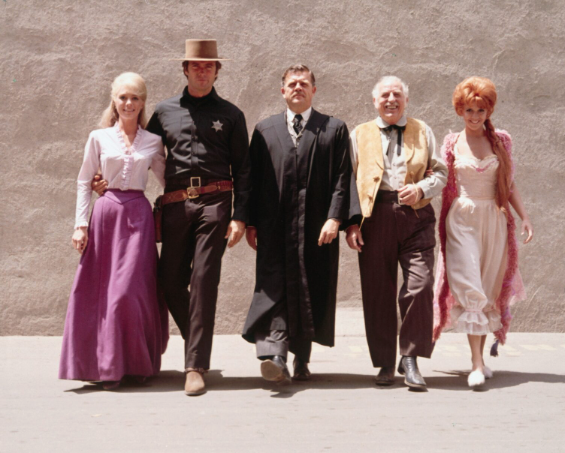 The leader of the nasties, played by Ed Begley, is saved for last in revenge terms … and if "Hang 'Em High" plays like an extended TV episode (with some movie violence thrown in), that's not a shock. It was the first feature film directed by Ted Post, who had cut his teeth on lots of work for the home screen, including a number of "Rawhide" installments that first teamed him with Eastwood. (They would reunite again later on the first "Dirty Harry" sequel, "Magnum Force.")
Plenty of other familiar faces pass through "Hang 'Em High," including Ben Johnson, Bruce Dern, Dennis Hopper and just about anyone else who wasn't working on a John Wayne picture that month. Truly, many of the same actors tended to turn up in movie Westerns of that period. Along with Eastwood at an early stage of his superstardom, they help keep "Hang 'Em High" edgy yet familiar, and still fresh enough that it has stayed a cable staple for many years.